6 Must-Have Certifications for Underwear Manufacturers
Created by: Frank | Updated on: September 5, 2022
When importing underwear from China, you must be aware of the different certifications that Chinese manufacturers need to have, which prove the strength of your supplier. In particular, there are 5 certificates that are very important for manufacturers of underwear: OCS, GRS, OEKO-TEX, SEDEX, BSCI, and WRAP. In this blog post, I will introduce each of these certificates and explain what they mean to you.
The Organic Content Standard (OCS), introduced by the U.S. nonprofit Textile Exchange, is a standard for organic content certification. The standard regulates the entire organic chain by tracking the cultivation of organic raw materials. Textile Exchange says OCS will replace the existing OE (Organic Exchange) blending fabric standard. 
In addition, OCS will be applied to the validation of various organically grown raw materials, not limited to organic cotton. OCS can be applied to all non-food products containing 5% to 100% organic ingredients. This standard can be used to confirm the content of organic ingredients in the final product. It can be used to trace raw materials from source to final product, and the process is certified by a trusted third-party organization. The standard will uphold transparency and consistency in the completely independent assessment of a product's organic content.
This standard can be used to help you ensure that the products you purchase or pay for are in compliance with their requirements.
OCS certifies any non-food products containing 5%-100% organic ingredients, such as textiles (fiber products, yarns, fabrics, clothing, etc.), and cosmetics.
Product quality system, organic production layout and planning, organic production process risk point control.
The certificate is valid for 1 year, with annual supervision and audit.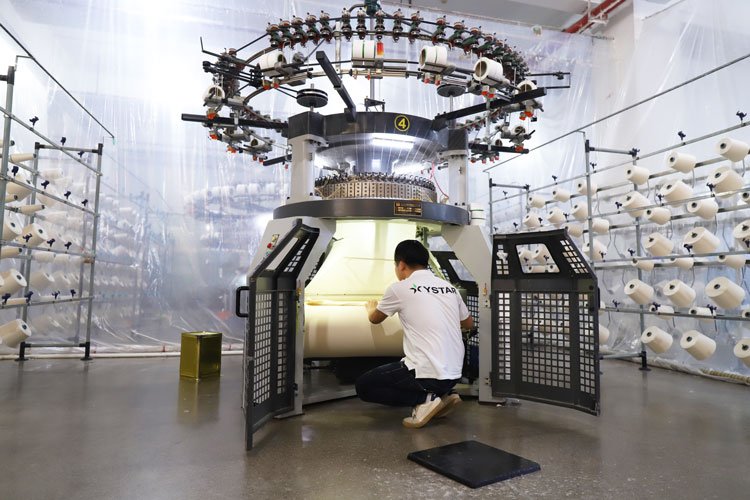 If your suppliers have OCS :
Prove that your suppliers have high corporate efficiency: they are continuously improving production systems and facilities, increasing corporate capacity and corporate efficiency.
Prove that your suppliers have great people: they provide an ethical work environment for employees, reduce turnover of high-level professionals, and have a high level of cohesiveness.
Prove that your suppliers have a good brand image: they can meet your standard requirements and have international credibility
Prove that your suppliers have international brand customer recognition: they work with big brand with strong strength, and you do not have to worry too much about quality, logistics, payment
Prove that your suppliers have a very low operational risk: they have the awareness to reduce the risk of management control, consciously comply with local laws and regulations, and effectively avoid legal actions.
YSTAR Wear has obtained the latest OCS certification this year, so if you need a reliable supplier, we warmly welcome your inquiry!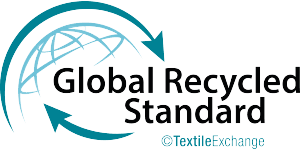 Global Recycle Standard (GRS) Certification is administered by Textile Exchange. It is an international, voluntary and comprehensive product standard that specifies third-party certification requirements for recycling content, chain of custody, social and environmental practices, and chemical restrictions.
The goal of GRS: increase the use of recycled materials in products and reduce/eliminate the hazards caused by their production.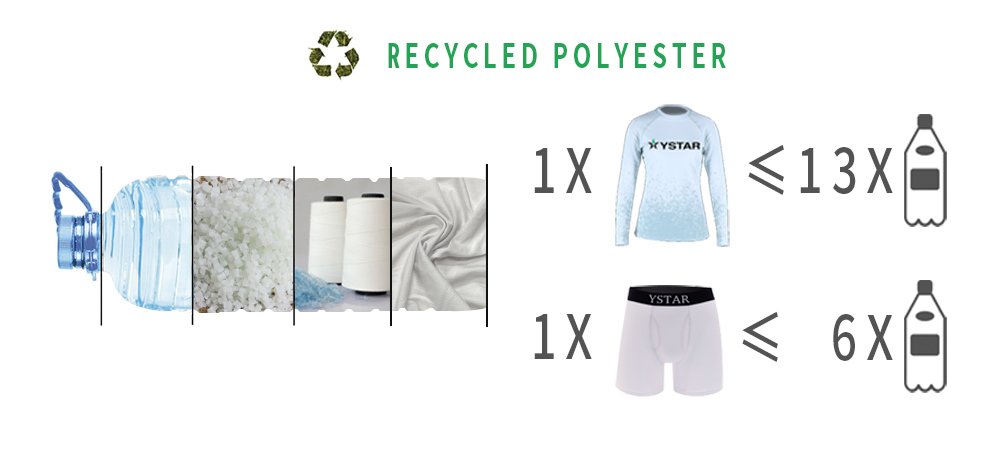 There are 4 parts that need to be audited: Product Recycled Content and Supply Chain Requirements, Social Responsibility, Environment, and Chemical.
Product recycled content and supply chain requirements:
Products with 20% or more recycled content
Declared recycled materials should follow a complete, validated chain of custody from input to final product.
Workers employed by companies involved in the production of GRS products are protected by a strong social responsibility policy.
GRS social requirements are based on the principles of the Global Social Responsibility Compliance Program. In all cases, international labor standards, national and/or local legislation, or the most stringent GRS requirements shall be applied to the extent that they do not violate applicable law.
Companies involved in the production of GRS products should have a high level of environmental awareness.
The environmental requirements of the GRS apply to all operations within the certified organization. In all cases, the most stringent national and/or local regulations or GRS requirements apply.
There will be regular monitoring/testing of the wastewater generated by the plant.
Chemicals used in the production of GRS products do not cause unnecessary harm to the environment or workers.
GRS applies only to the use and management of chemicals in the manufacturing process of GRS products. The standard does not apply to the entire facility, but only to the production of GRS products.GRS does not address the chemicals present in the final product because it does not control any chemicals that may be present in the recycled product used as an initial input in the GRS production chain.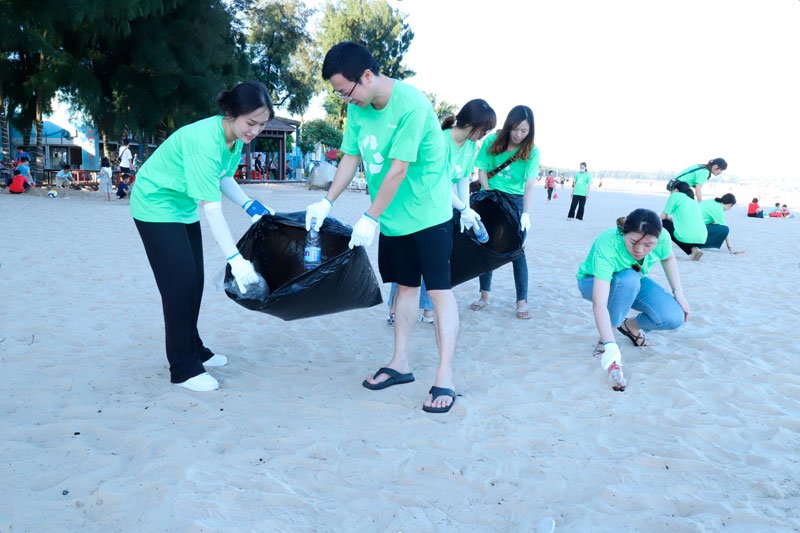 I think it would be a wise choice for you to choose a underwear supplier with GRS certification.
Open up markets in other countries and regions with global recognition
Create environmentally friendly products with standard recycled material content markings

Enhance the competitiveness of your brand in the "green" and "environmental"

market.Reinforce your brand value.
YSTAR Wear always develops, uses, and recommends environmentally friendly materials, including fabric and packages.
We have obtained the latest GRS certification this year, so if you need a reliable supplier, we warmly welcome your inquiry!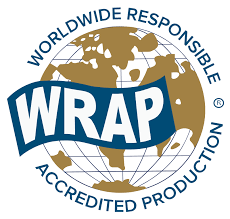 The WRAP standard was developed by the Global Social Responsibility in Apparel Production organization to improve the human rights situation of apparel manufacturing companies around the world. 
WRAP is currently the largest social responsibility certification organization in the apparel industry, with over 100 international brands recognized. Foreign buyers can find factories through the WRAP website (there are about 2,200 factories worldwide and about 800 in China), and passing WRAP certification and getting a WRAP certificate is a passport to export to overseas markets.
If your suppliers have WRAP:
Prove that your suppliers can meet your mandatory requirements for the certificate, without COC factory inspection
Prove that your suppliers have a strong corporate competitiveness
Prove that your suppliers are fully integrated in quality, environmental and social responsibility management systems
Prove that your suppliers have cost effective preventive measures for accidents and losses
Prove that your suppliers respect the lives of their employees and enhance their corporate image
Prove that your suppliers have strong corporate cohesion and achieve a win-win situation for both labor and management
Prove that your suppliers improve existing social responsibility management
Prove that your suppliers follow international trends and pursue sustainable business operations
Passing the WRAP audit is not only an honor for the supplier, but also your assurance to the consumer. Therefore, I strongly recommend that when choosing a supplier, it is best to choose one with WRAP certification.
YSTAR Wear has obtained the latest WRAP certification this year, so if you need a reliable supplier, we warmly welcome your inquiry!
OEKO-TEX is a registered trade mark, representing the product labels and company certifications issued and other services provided by the International Association for Research and Testing in the Field of Textile and Leather Ecology (which also calls itself OEKO-TEX for short).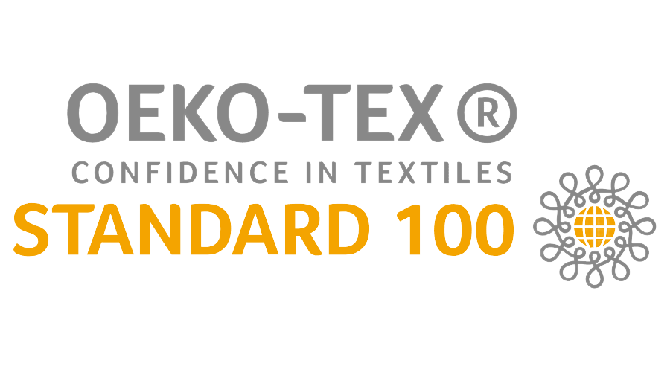 It is designed to test textile products for any harmful substances that may be detrimental to human health. Any product that passes OEKO-TEX is considered safe for human use, which makes it a basic requirement for any manufacturer of underwear.
The most well-known product in the OEKO-TEX certification system for textile enterprises is the standard 100 by OEKO-TEX certification, many textile people are used to calling it OEKO-TEX 100 certification, which is mainly for all processing links of textile raw materials, semi-finished products, finished products and all auxiliary materials for harmful substances testing, such as fabrics, sewing threads, linings, zippers, buttons.
The standard 100 by OEKO-TEX contains more than 300 harmful chemicals, such as formaldehyde, heavy metals, PFOA, bisphenol A and other components of the test, to check whether the harmful substances contained in the textiles cause potential harm to human health. Textiles can only be certified by OEKO-TEX to ensure that the products provide better safety for consumers.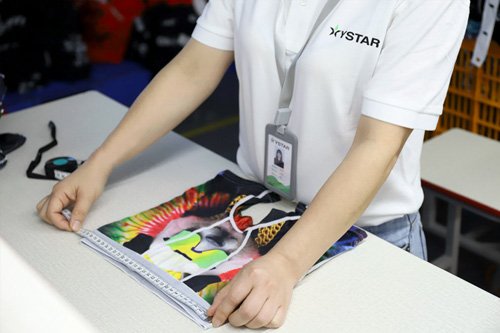 A textile that has received the OEKO-TEX certificate means that the product has passed the harmful substances test and has also received the OEKO-TEX eco-textile label, which has global influence and authority.
Therefore, I sincerely recommend you to choose a supplier with OEKO-TEX certification, which can not only enhance your competitiveness in the consumer market but also prove the safety of the products so that the majority of consumers can buy with confidence and meet the consumers' aspirations for a healthy life.
YSTAR Wear has obtained the latest OEKO-TEX certification this year, so if you need a reliable supplier, we warmly welcome your inquiry!
SEDEX is a not-for-profit organization based in London, UK, where companies from any location in the world can apply for membership. They aim to help companies de-clutter and manage their performance in labour rights, health and safety, environment and business ethics.
SEDEX certification, also called SMETA certification, is a set of web-based databases used to help companies store information on labor guidelines within their business. Audit results can be recognized and shared by all SEDEX members, so your suppliers' acceptance of SEDEX certification can save you a lot of repeated audits.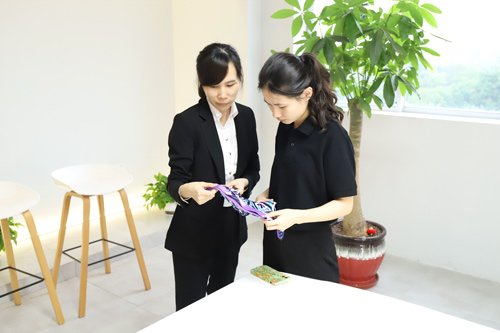 SMETA is mainly for European and American customers, and its main members are CO-OP, Geest, Disney, Wal-Mart and so on.
SEDEX currently has over 60,000 members from 150 countries covering 35 different sectors including: food, agriculture, finance, apparel, packaging and chemicals.
The benefits of your supplier passing SEDEX factory inspection.
They can fulfill your requirements
They have a good brand image and industry status
They have good internal management system in the factory
 They have good employee relations
 They have a high level of productivity
 They have a solid, long-term import and export trade base
YSTAR Wear has obtained the latest SEDEX certification this year, so if you need a reliable supplier, we warmly welcome your inquiry!
BSCI , Corporate Social Responsibility Initiative, was created by European retailers and brands to improve working conditions in their supply chains.The BSCI Code of Conduct includes requirements for labor rights, health and safety, environmental protection and business ethics.

In order to obtain a BSCI certificate, a factory must pass an audit process and meet the following requirements:
The factory comply with all local laws and regulations. This includes areas such as working hours, wages, safety and environmental protection.
The factory has a management system in place to ensure compliance with the BSCI Code of Conduct.
The factory regularly implements social audits.
Although BSCI certificates are not required by law, more and more retailers are beginning to require BSCI certificates from their suppliers. So why is it so important to importers that suppliers have BSCI certificates? It's because they want to show their customers that they are committed to ethical sourcing.
If you are a retailer looking to import products from China, I recommend that you only work with suppliers who have a BSCI certificate. This will help ensure that the products you sell are ethically sourced and manufactured under good working conditions.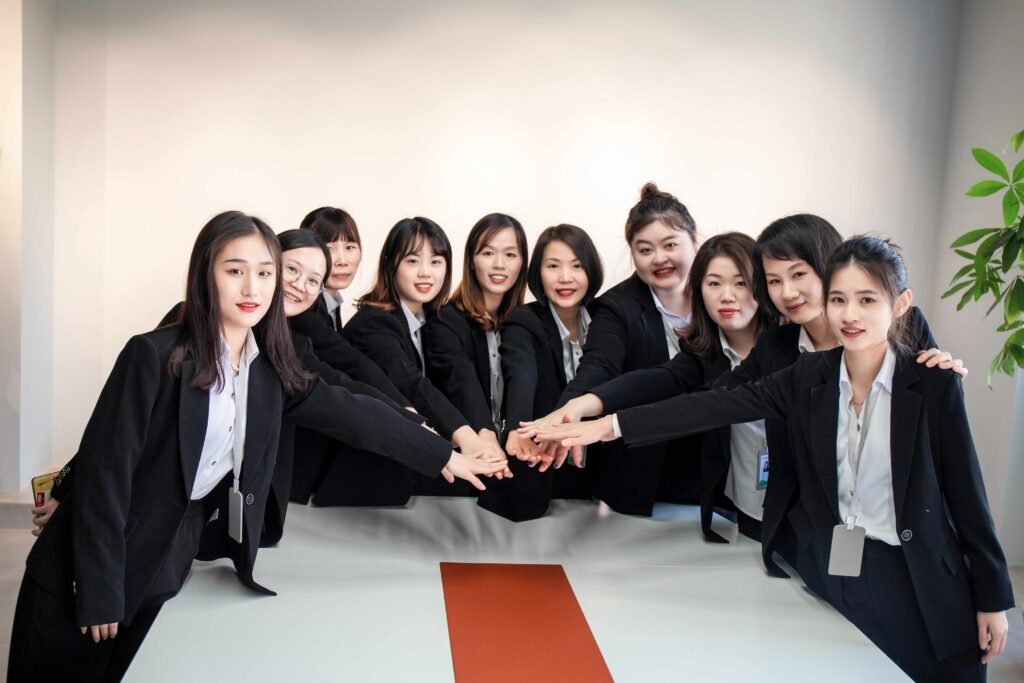 YSTAR Wear has obtained the latest BSCI certification this year, so if you need a reliable supplier, we warmly welcome your inquiry!
In summary: These are the 6 most common and important certifications for Chinese underwear manufacturers.
I hope this article has given you some help in choosing a supplier.
If you have any questions, please feel free to contact YSTAR Wear. We will be happy to answer your questions! Thank you for reading!
Hi, I'm the author of this post, and I have been in this field for more than 15 years. If you need OEM&ODM service for underwear, feel free to ask me any questions.